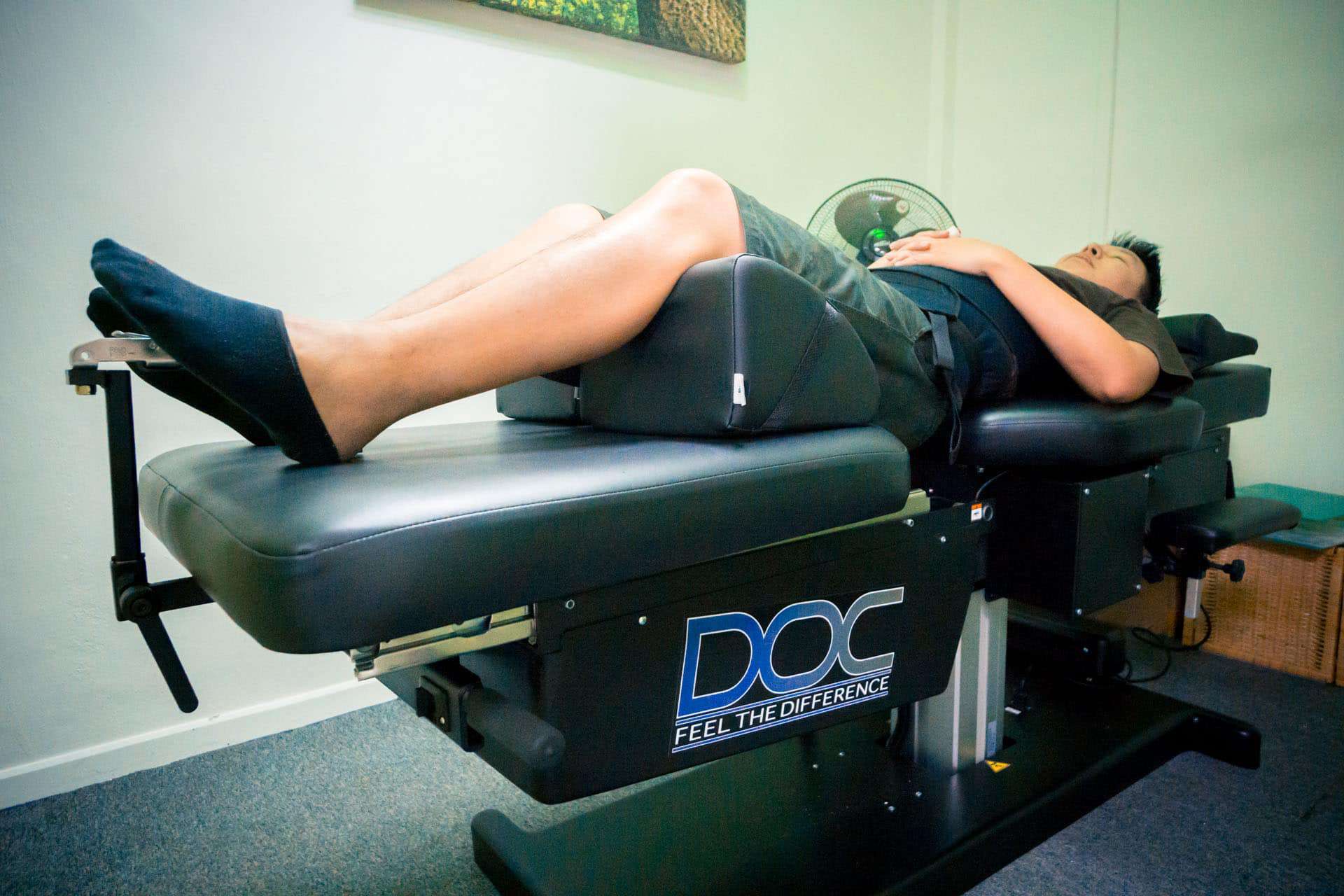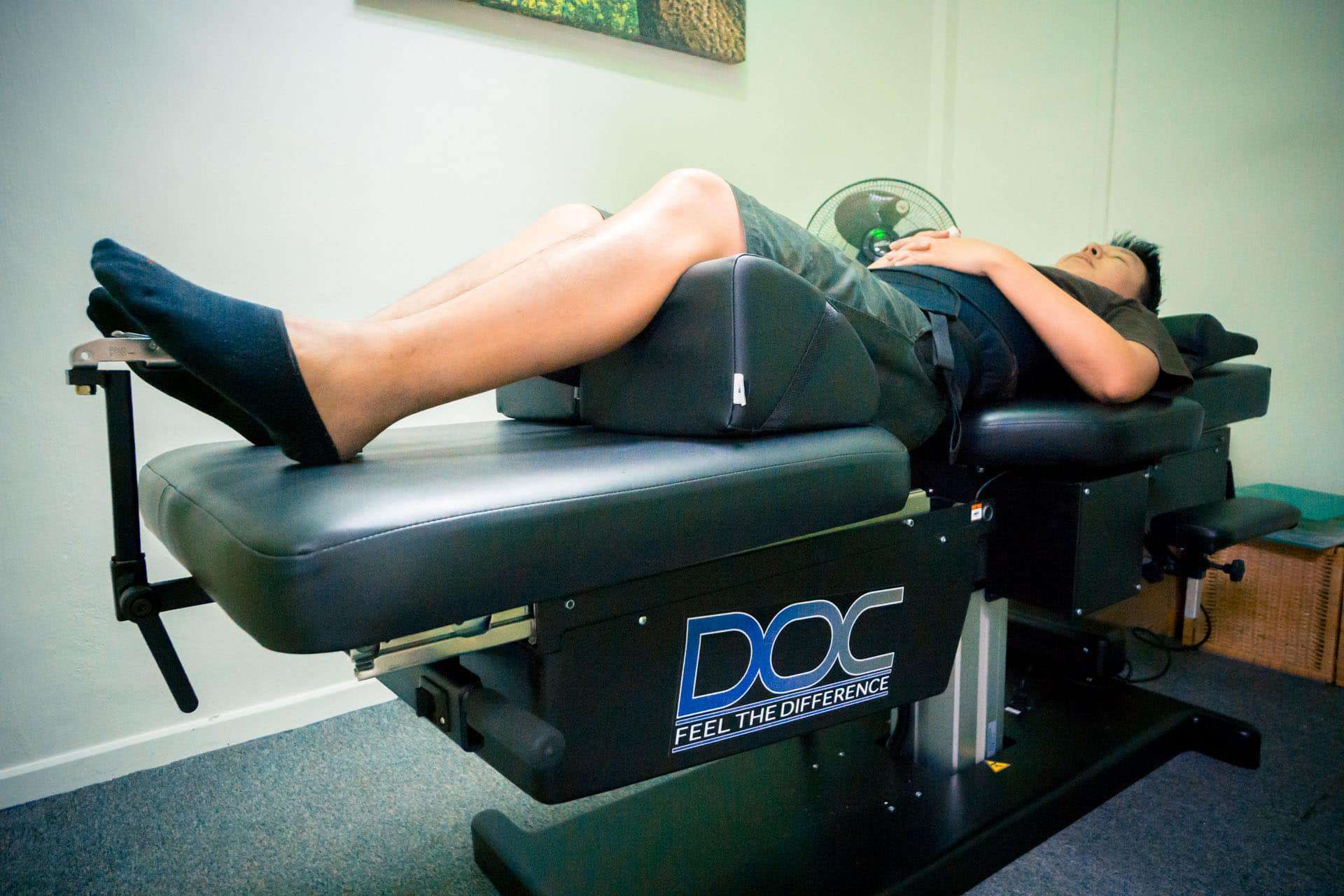 What is Spinal Decompression?
Spinal Decompression Therapy is the nonsurgical spinal decompression is a type of motorised traction to help patients to relief neck pain and low back pain.
How does it works?
The spinal decompression machine gently uses force to stretch or pull the specific vertebre to decrease the pressure on the spinal nerve.
How long is each treatment?
Depend on the severity and how complicated the case is.
Each decompression therapy session can last anytime from 15 minutes to 40 minutes.
How many treatments do I need?
Depend on the severity and how complicated the case is.
That is why it is very important for patient to have a consultation with the chiropractor before he/she makes a decision.
What can Spinal Decompression treats?
Lower back pain
Sciatica pain
Numbness and tingling in the arms or legs,
Slipped Disc (disc herniation) with degenerative disc disease
How much does it costs?
You can refer to our price table for Spinal Decompression Therapy Fees.
Suspect that you may have a slipped disc? Are you looking for an non-invasive treatment method for your back pain?
An initial check with medical doctor may be required
But before you visit us, check with your General Practitioner if you have any of the following problems:
Acute or traumatic injury
Spinal instability
Fractures
Rheumatoid arthritis
Spinal cord compression
Infections and inflammatory diseases
Malignancy
Vascular compromise
Cardiac or respiratory insufficiency
Advanced osteoporosis
Certain conditions (diseases) that compromise the structural integrity of the spine and discs
Disease of unknown etiology
Metal implants/screws/plates in the spine
Tumours
Abdominal aortic aneurism
Pregnancy
Hiatal hernia
Claustrophobia
If you have any of the above conditions, you are not suitable for spinal decompression.
We will also assess your suitability for the treatment on your first appointment.
Book an Appointment for a Professional Consultation
Book an appointment with us today for a professional consultation with our chiropractor or drop us an enquiry to find out more. We will try to reply to you as soon as possible.
If you want to understand more about chiropractic, find out more at our Singapore Chiropractic Guide here.
Common Questions About Spinal Decompression