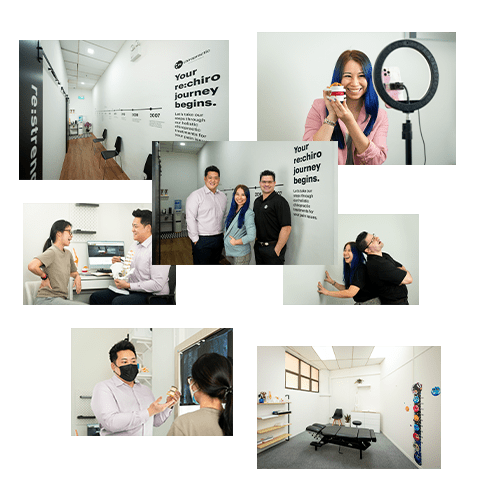 To provide authentic professional chiropractic services for people
To become one of the best Chiropractic Providers
Our founding chiropractors, Dr Jeff Ederer and Dr Jenny Li (Doctors of Chiropractic) have been practicing chiropractic adjustment for established chiropractic brands in Singapore for a few years before establishing Singapore Pain Solutions.
Chiropractic is our main focus but we are also working with well experienced Senior Orthopedic Surgeons, Personal Trainers, and licensed nutritionists to ensure a more comprehensive assessment of our patients' health conditions. Our strength comes from our hybrid combination of vast experience in sports injury, pediatric chiropractic, pregnancy chiropractic, nutrition for fitness and many other areas.
Singapore Pain Solutions is the number one choice of chiropractic service provider in Bodybuilding, Fitness and Sports Community. We are the only chiropractors who are recognised by National Bodybuilding Association, World Fitness Federation Singapore.
Our Vision
Established in 2015 by 2 highly experienced professional chiropractors, Re:Chiro's(used to be known as Singapore Pain Solutions) vision is to become one of the best chiropractic providers in Singapore, helping patients to manage their pain problems through chiropractic services.
Establishing Thought Leadership for Chiropractic in Asia
Recognizing that a significant percentage of the general public in Asia still have misconceptions about chiropractic as an alternative pain treatment, we seek to provide clarity on chiropractic treatments by conducting educative initiatives through roadshows, corporate talks and digital content.
Community Social Responsibility
We takes priority on how to contribute back to our community and society.
We have been working closely with local charity such as Food from the Heart.
It is our mission to bring basic resources such as food, shelter, clean water and education to our communities and our neighboring countries. Ask us how you can be involved with the local charity and make a difference in those families that are in need.
Accreditations & Credentials