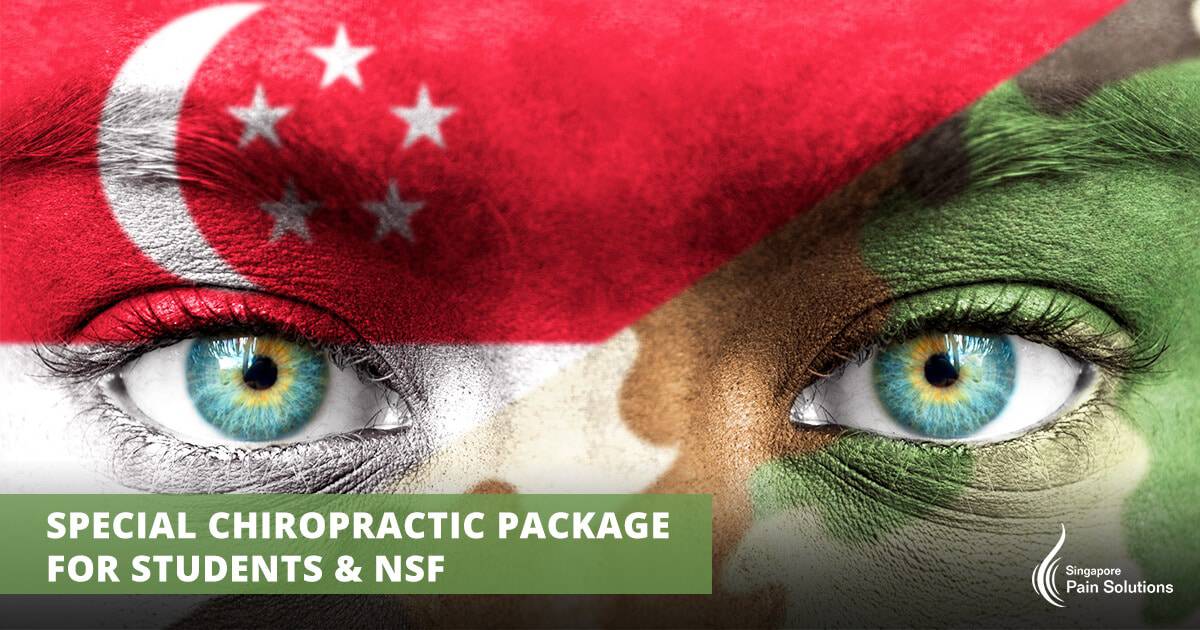 Announcement: We are pleased to announce that we have rolled out a special chiropractic package for students and full time national servicemen. Students and NSF (under age of 24) will now be able to reap the benefits of chiropractic care without worrying about affordability. Do note, this promotion is only for students and NSF and an initial consultation session is still needed to be eligible for this promotion.
Get 5 Chiropractic Adjustments for only $225! (original $450)
Please Note: Consultation fee and X-ray fee are NOT included.
** Promotion may end subject to Singapore Pain Solutions' decision.
---
Want to Find Out More?
Find out more about how can chiropractics really help or check out our latest chiropractic fees for more information now.

Dr. Jenny Li is America trained chiropractor who specialises in sports injury, sports performance, and spinal health. She graduated from Palmer College of Chiropractic in United States, upon completion of the her post graduate program she practiced in Hong Kong and currently is practicing in Singapore. Dr. Jenny believes optimal sports performance starts with structure of human body as she helps her patients to achieve breakthroughs in their performance by choosing chiropractic. She is also the contributing writer for local online health and lifestyle magazine Soulscape.

Dr. Jenny Li is the appointed chairman of Medical Committee for NABBA WFF Singapore.

Latest posts by Dr. Jenny Li (see all)